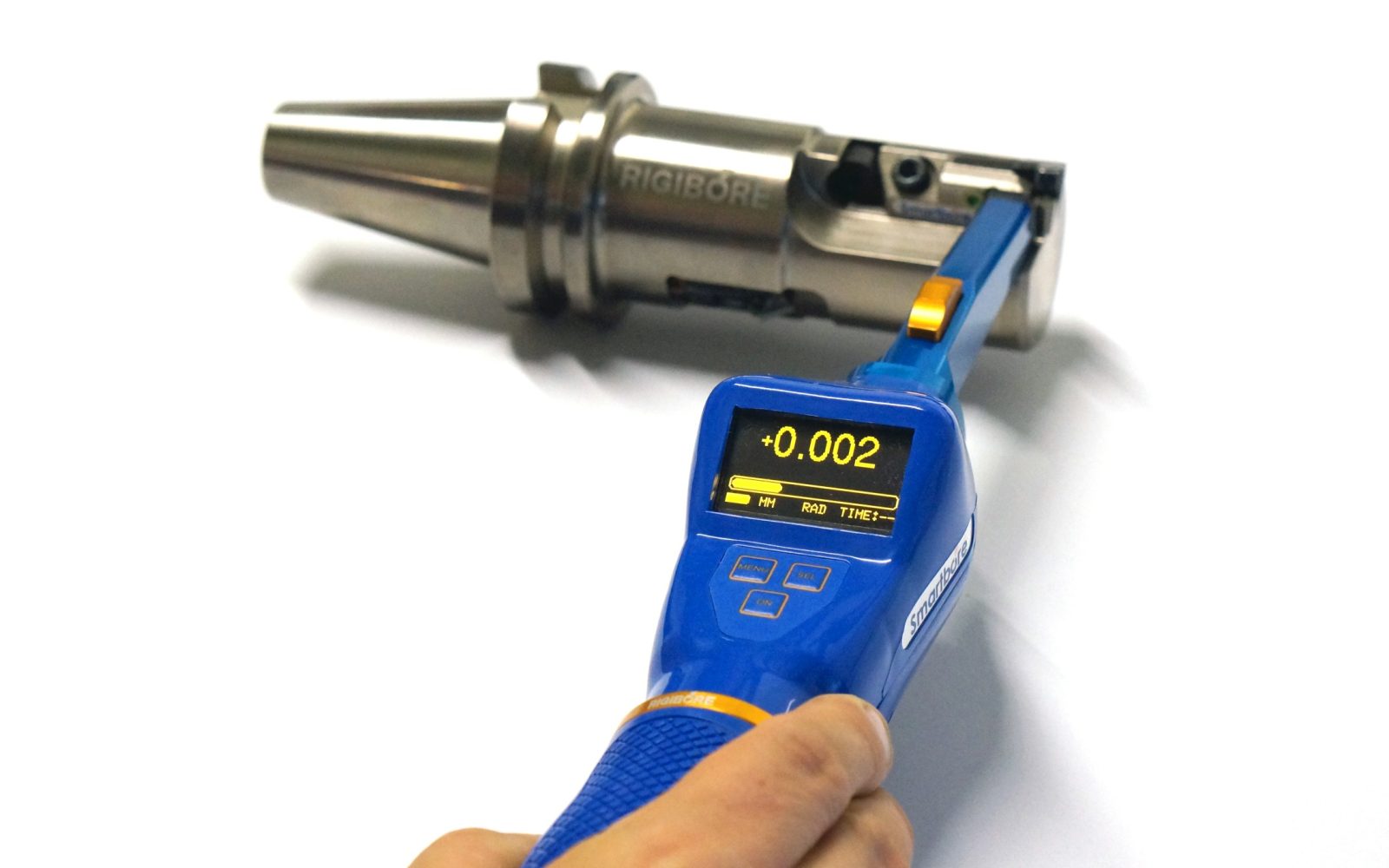 Rigibore's Smartbore finishing cartridges ensure precision performance in single or multi-feature special tooling solutions.
Smartbore technology is available as either as a replaceable cartridge or built-in as a fine adjustment slide (FAS) covering a diameter range of 16mm upwards.
Patented Smartbore technology enables fast, simple diameter changes to be made without removing the tool from the machine spindle.
Smartbore cartridges are adjustable to one micron on diameter.
Minimum bore: 28mm
Adjustable to one micron on diameter.  NO CLAMPING = NO DELFECTION
Cartridge adjustment down to 1 micron on diameter (0.6 mm range).
Simple adjustment by operators of all skill and experience levels, without removal from the machine
Smartbore cartridges fit standard UFP pockets.
Ideal for tight tolerance precision manufacturing.
Can be built into any tool with multiple cutting edges per tool.