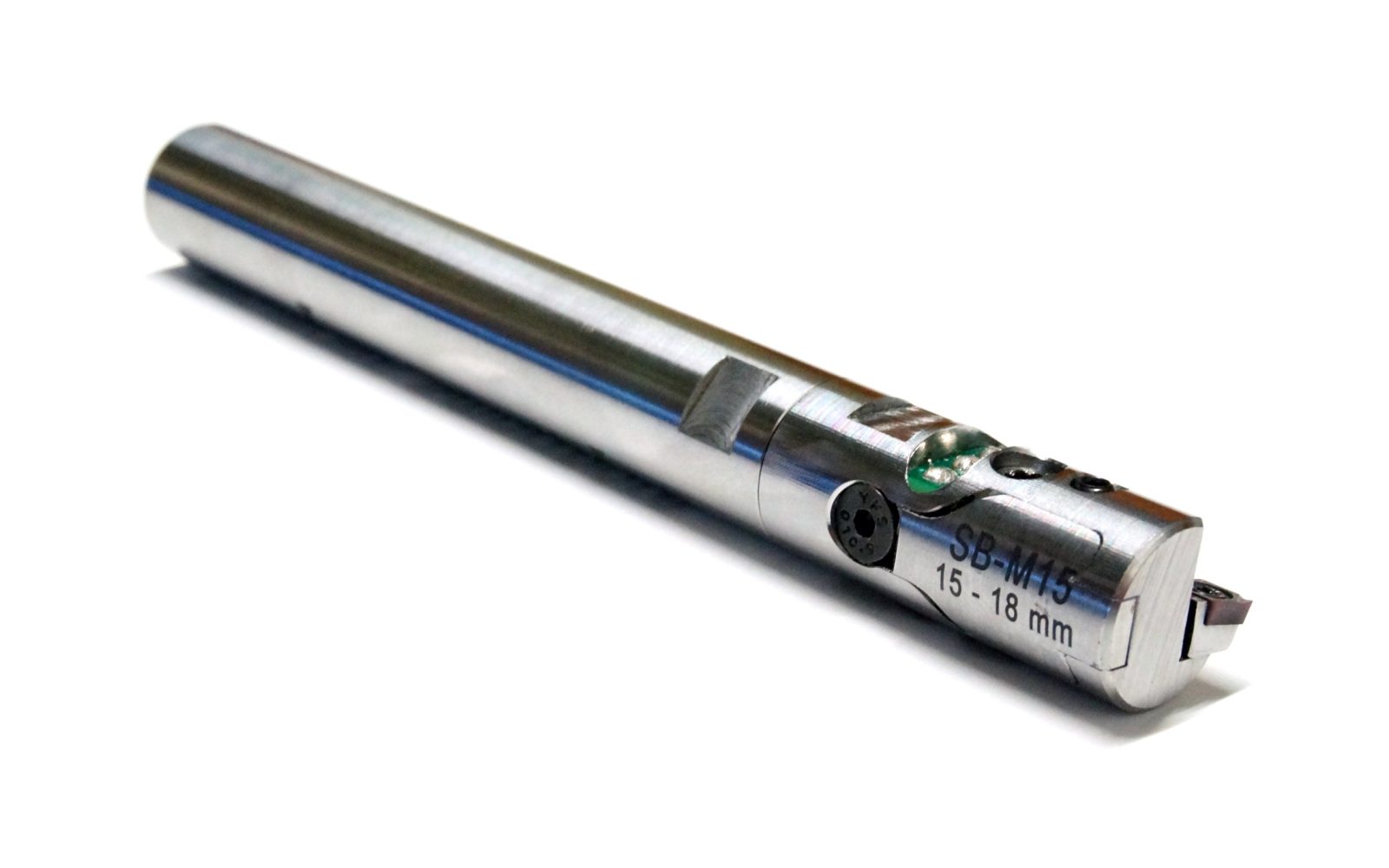 This range of digital boring heads will enable micron accurate adjustments between 15-68mm on diameter.
SB-M15 — 15mm (0.5090″) — 18.5mm (0.728″)
SB-M18 — 18mm (0.709″) — 22mm (0.866″)
SB-M20 — 20mm (0.787″) — 31mm (1.220″)
Rigibore has incorporated its patented Smartbore technology into a superiorly designed, flexible adjustment system with both coarse and fine adjustment capabilities.
KEY BENEFITS
Micron accurate adjustment by using the standard Smartbore Adjuster
Precise adjustment over a range of bore sizes is possible by means of the coarse adjustment feature
Digital fine adjustments are made with the need for clamping/unclamping
Different holders to support insert geometries (and also back boring) can be purchased separately
All boring heads will feature replaceable 'insert holders' for boring that support the following inserts:
SB-M15 — CC04T0
SB-M18 — CC06/TP08
SB-M20 — CC06/TP08
The range of Smartbore Plus heads will cover bore sizes from 15mm (0.590″) upwards on diameter.
To maintain optimum performance we recommend you follow a maintenance programme
You may also be interested in....